What we do
We create and run effective online advertising campaigns and provide other related services that result in a high ROI for the client's budget.
The most common cases are campaigns for
- Lead generation and management
- E-commerce sales
We have also helped with other types of performance marketing campaigns, such as app install, store visits and calls only, where the objectives are to get users to download an app from Google Play or AppStore, visit a retail store, call a clinic for an appointment etc.
Awareness campaigns, though considered as brand rather than performance campaigns, also benefit from our deep understanding of the ad platforms, targeting options and campaign optimization.
We work with multiple ad platforms viz. Google Ads, Facebook Ads, LinkedIn Ads and others.
Performance marketing process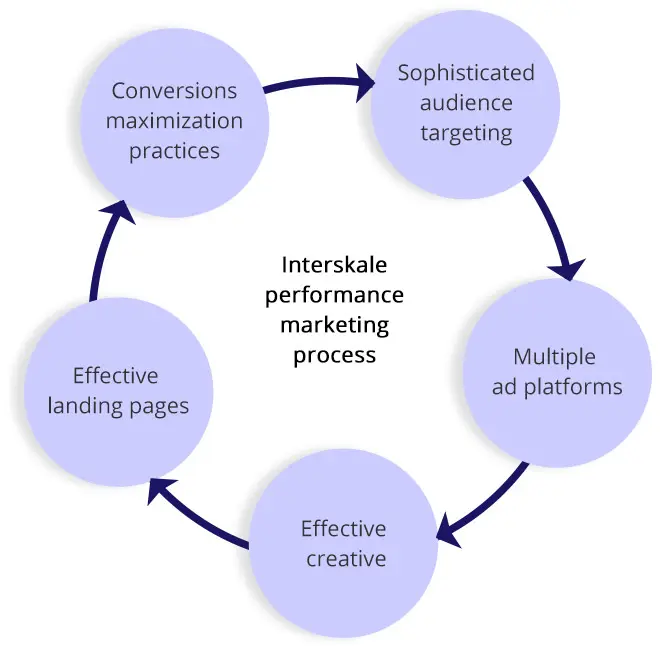 Even fresh digital marketers can, after a few days learning, set up a digital marketing campaign. Our team, however, has performance marketers with a dozen plus years' experience across 50+ clients in diverse industries and product categories.
Therefore, we know what works in performance marketing and what doesn't. And for good ROI, we pay attention not only to the ad platform/ campaign dashboards but also to the brand positioning, impactful creative, sharp targeting, web technologies e.g. page speed, page response mechanism e.g. lead forms and use of CRM e.g. lead management system.