Smaaash
Brand building and footfalls for a chain of amusement centres
Background
Smaaash is a pioneering chain of amusement centres across major metro cities in India. They offer a wide range of games such as bowling, indoor cricket, arcade games, VR and indoor adventure sports. They also offer a fine dining experience, are a great party venue and an entertainment destination in themselves..
The brand had suffered due to the Covid pandemic and needed help in improving the brand recall and the footfalls to the centres.
What we did
A digital marketing strategy was developed to rebuild the brand and the business
To drive footfalls, centre-wise campaigns were created and run for about 10 major centres
To drive revenue, lead generation campaigns were run promoting Smaaash as a party venue
To build brand appeal, a brand campaign was developed
We supported the launch of new centres with centre-wise launch campaigns
Creatives were developed for the brand's Instagram and Facebook channels
Centre-wise campaigns
Campaigns (creatives with landing pages) were developed to bring in the footfalls. Consumer offers were developed and communicated for each centre. These were sent to the consumers through SMS. Hyperlocal targeted campaigns were run so as to reach only the catchment area of each centre.
Landing pages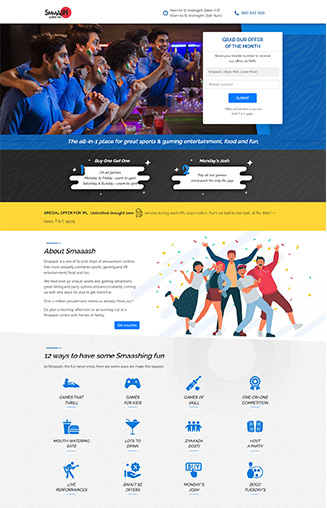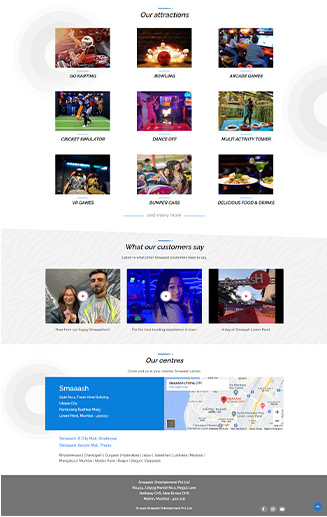 Party campaigns
We created and ran campaigns to generate enquiries for hosting birthday parties,kids parties,
pre-wedding bachelorette parties, wedding anniversaries and corporate parties.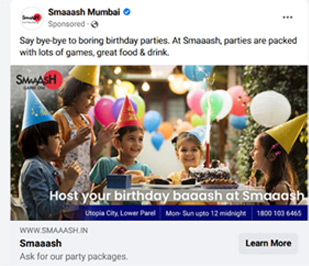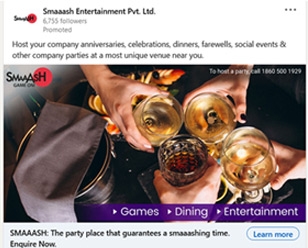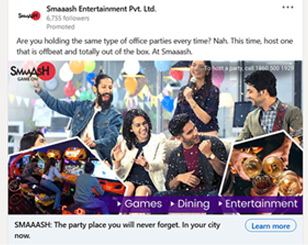 Brand campaign - where the fun never ends
Based on consumer insights and ideation, we positioned Smaaash as a destination 'where the fun never ends'.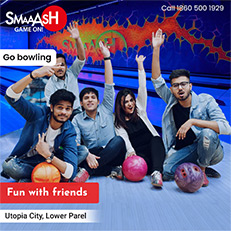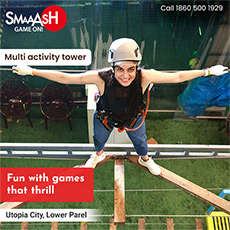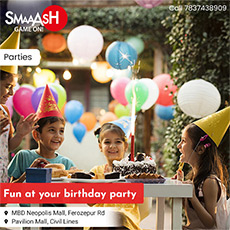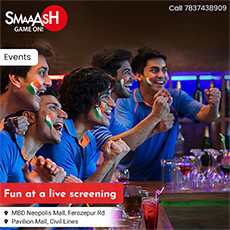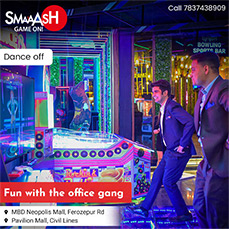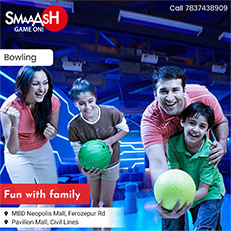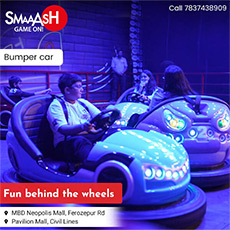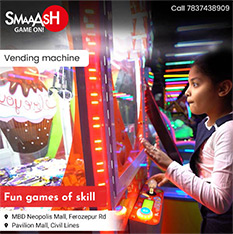 Results
Month on month growth in footfalls.
Post our campaigns, the centres ran full to capacity in the evenings and on weekends.
A large number of relevant enquiries were generated for birthdays, corporate and other parties. The centres ran parties throughout the month. The revenue from corporate parties was substantial.
The campaign 'Where the fun never ends' was appreciated. We became the Go To people for the client for brand strategy.