Performance marketing process
The most valuable solutions we provide to organizations are around digital performance marketing. We create and run effective campaigns and provide other related services that result in a high ROI for the client's budget.
The most common cases are campaigns for
- Lead generation and management
- E-commerce sales
- Highly targeted awareness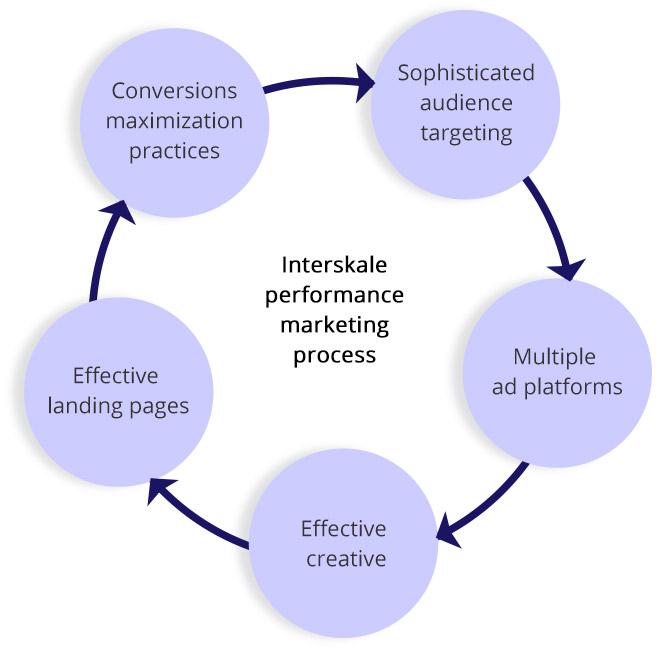 We believe that digital marketing is the most powerful marketing medium today. Hence, performance marketing should stand for something much more. To us - performance marketing means digital marketing which makes a significant difference to the business performance of our client's business. We typically like to take up those digital marketing assignments which can make a measurable differenceto your business, such as faster sales growth, brand-building and new product launches.