Performance marketing process
The most valuable solutions we provide to organizations are around digital performance marketing. We create and run effective online advertising campaigns and provide other related services that result in a high ROI for the client's budget.
The most common cases are campaigns for
- Lead generation and management
- E-commerce sales
- Highly targeted awareness
Performance marketing case studies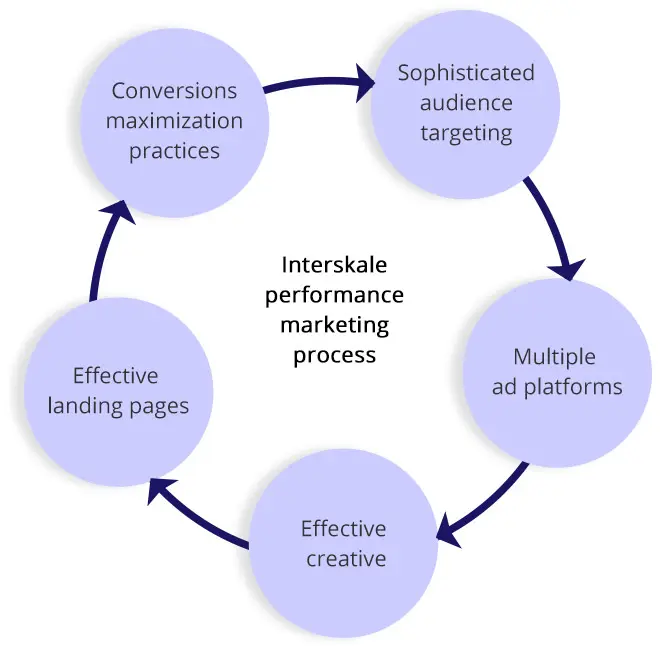 We believe that digital marketing is the most powerful marketing medium today. Hence, performance marketing should stand for something much more. To us, performance marketing means digital marketing which makes a significant measurable difference to the business performance of our client. We typically like to take up digital marketing assignments where we are asked to and can make a real improvement in your business performance e.g. more sales, more leads, awareness leading to better sales etc.