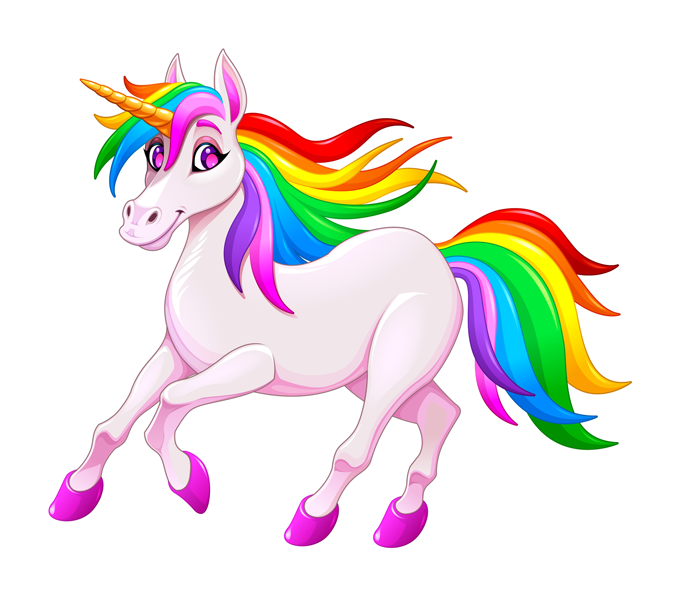 The emerging landscape of public Internet companies
India has 47 unicorns and 232 soonicorns and at least half a dozen of these Internet companies are set to float or will likely float their maiden IPO. The names include Zomato, Mobikwik, PayTM, Nykaa, Policy Bazaar, Lenskart and Delhivery. Analysts say many more will follow in the coming years.

For the stock market novice, a unicorn is a company with a $1 billion+ valuation and a soonicorn (lovely name!) is a company likely to get there 'soonest'. The sentiment (of the stock market variety) is that the Covid-19 pandemic has increased consumer adoption of the products and services of these primarily tech, Internet-fueled enterprises. This has lead to an attractive window of opportunity for getting listed.
The Indian Internet sector has been around since 1998 (August 15, 1998 is when India got it's first Internet Service Provider, VSNL) but only a handful of companies have ever gone public, either on foreign bourses or on Indian ones. Rediff.com listed on the NASDAQ in 1999, followed by Make My Trip and Yatra Online in 2010. On the NSE/BSE, Info Edge (naukri.com) listed in 2006 and Infibeam, Bharat Matrimony, Indiamart and Ease My Trip followed over a decade later (2016 onwards).
The upcoming, anticipated flood of Internet companies hitting the stock markets will therefore be a rare, momentous occasion and a turning point for the sector as a whole.
Revenue streams and their importance to Internet companies
Having myself been part of the Internet sector since 1999 – an involvement which includes being part of the management team which first took an Indian Internet company public (Rediff.com on NASDAQ) – I can say that Internet companies work under vulnerable circumstances. They must meet investors outsized growth expectations while competing with equally smart, charged-up rivals and while confronting potentially disrupting regulatory, trade, globe and consumer forces.

Therefore the better diversified the business, the better its management will sleep at night. Diversifying sources of revenue – what I have here called revenue sources – is an important step to be considered to make Internet companies safe and secure.
It's thus a good time to refresh ourselves on the different revenue streams available for Internet companies and the key factors required to succeed for each. I know of 8 types of revenue or revenue streams, of which the first four can be considered major and the last four minor.
Major revenue streams
For most Internet companies, these revenue sources account for the bulk of the revenue. In no particular order, these are as follows.
1. The first revenue stream is e-commerce. B2C businesses (say Lenskart) can sell their products online on their own website. Further, they can supplement such revenue via marketplaces such as Amazon.com.

The key success factor here is having differentiated products and the ability to build trust.

One can also build marketplaces (e.g Nykaa and Policy Bazaar) and earn commission revenue. Succeeding in these require building value-added offerings, relentless focus and preferably an early to market start.

Ticketing, which includes travel, movies and hospitality, as well as shared mobility (Uber) services is a big segment within e-commerce. The other big segment is delivery, whether this be food delivery, grocery or other. These are transaction-based or fee-based service businesses.

The key success factor for the fee-based service businesses is achieving critical scale through an appropriate level of investment, though partnerships and tech innovation, while also achieving operational efficiency.
2. The second way for a business to make money off the Internet is to generate leads.

While an individual lead does not result in a sure-shot sale or predictable revenue, across a large number of leads it is possible to guesstimate conversions and revenues.

The nature of leads generated varies according to the business. These could, for example, be consumer durable companies generating requests for a product demo or a home visit; these could be clinics, salons and other service businesses providing appointments for patients; schools and universities looking for admissions enquiries or housekeeping and gifting companies seeking meetings with Admin heads of large corporates.

In my experience, the key success factors here are brand recognition (is the brand known and better known than competition) and savvy online marketing. Also, online marketing for lead generation works best for products and services of a certain minimum ticket value.
An example of an Internet company whose revenue works off lead generation has been Just Dial. Of course, a large number of offline or non-Internet businesses depend on lead generation. These were the examples cited above (viz. consumer durables, clinics, universities and corporate gifting).
3. A third revenue stream is subscriptions. Ongoing and daily needs lend themselves to subscription businesses. These needs include milk, newspapers, magazines, paid e-mail, paid music apps and premium LinkedIn accounts. These have recurring customer revenues thanks to the subscription.

Products and services delivered online – such as paid email (this would exclude milk) are often though not always on a freemium model – where the basic service is free and the service that has value-added features needs to be paid for.

As a marketer, I believe the field is also ripe for subscriptions of other 'real-world' products. AI-driven home delivery of coconut water, fruits and medicines anyone?
4. The fourth revenue stream is online advertising. This is the domain of media companies. For online advertising, one can have one's own sales team or seek a partnership with resellers and ad networks. The best known ad network is Google Display Network, for which one can sign up online via Google Ad Sense.

Internet ads are 'cheap.' The key success factor here is getting large amounts of traffic to one's website.

If one has large amounts of traffic and a brand, one can generate sponsorship revenue, which usually is high ticket revenue and not linked to the ad performance.
Minor revenue streams
The first three of these sources are not very common. The last (eight) source is a potentially important and I would say an emerging revenue stream, at least in the Indian market.

5. The fifth revenue stream is selling virtual goods. Items like paid avatars are used in gaming (cf. Ten cent, China) and have been earlier tried in social networking sites as well.

The key success factor here is the ability to create a very large user community online.
6. Syndication is a sixth revenue stream. Media brands with unique, quality content can consider syndication or licensing of their content. Thus, New York Times articles are syndicated to publications world-wide.
7. A seventh revenue stream is affiliate revenue. One can work as an affiliate site, sending traffic to and generating sales for a larger, more established website/brand.

The key success factor for an affiliate is becoming an authority or expert within a specific 'domain', attracting niche traffic interested in this topic and then sending this traffic to a website selling goods in the same 'domain'. E.g. a sports news site can be an affiliate for a sports goods site and a books review blog can be an affiliate for an online bookstore.
8. In today's day and age, all businesses with a strong online revenue component contemplate a brick and mortar component to their business. An online presence drives offline revenue just as offline presence can drive online revenue.

In this omni-channel world, revenues from retail stores can be considered as the eighth revenue stream for Internet companies.

That makes it 8 revenue streams that I know of. Are there others? If you do know, do drop a line.
The evolving revenue-mix
All Internet companies do end up diversifying their revenue mix. Google was primarily advertising-led but moved to fee-based services. Amazon was mainly e-commerce, then moved to fee-based services with AWS and now counts online advertising as it's fastest growing business. LinkedIn, now a unit of Microsoft, makes money from job hiring fees, premium memberships and online ads. At Internet portal Rediff.com (where I worked), we made money from advertising, e-commerce and subscription services such as paid email and matchmaking.

India's Internet companies have most notably pursued creating brick and mortar chains. Eyewear major Lenskart has over 80 retail stores. Here, companies seem to prefer the franchise model, presumably because it is faster to market and asset light (growth X ROI!). Flipkart has an online ad business that brings in some decent revenue.

I suppose most Internet businesses will attempt to diversify their revenue streams. They will seek to encash (monetize!) their brand, user base, talent bank et al (see key success factors above for each of the 8 revenue streams).
What are the detailed dynamics driving these trends? The answer is beyond the scope of this post. Many must have studied this well already, it will be interesting to know who.
Well, this is what I know. Something to think of ahead of the anticipated gravy train of digital IPOs in India, which starts tomorrow (14th July, 2021) with Zomato.